What would the Aztecs say, if they came to modern day Keukenhof Castle Gardens on a beautiful summer day and saw the splendour of dahlias in bloom there?
We think, they would be quite astounded. Certainly about their geographical whereabouts. You knew it maybe already, dahlias originate in Mexico. Only a little more than 200 years ago they found their way to The Netherlands, as many other vegetables, fruit, spices and plants, via Spain.
The (a)cocoxochitl, as the Aztecs called them, were declared official national flower of Mexico by then president, Adolfo Lopez Mateos, only on May 13, 1963. The variety abundance, as we enjoy it now, only blossomed after the early 1800s when dahlia seeds and tubers traveled to the United Kingdom, Italy, Germany, France and The Netherlands.
Dahlias are part of the family Asteraceae which includes among others zinnias, asters, sunflowers and chrysanthemums. There are 14 classification groupings of dahlias. The Royal Horticultural Society (RHS), which is the International Cultivar Registration Authority for the genus Dahlia, is planning on publishing their new updated International Register & Checklist containing over 62,000 dahlia cultivar names. This staggering number is a mirror to the plant's international popularity.
All colours are represented except for blue and black; green is present, however, an unstable colour. Generally, dahlia colours can vary within a plant, too ~ which we think is a naturally beautiful and an exciting element, as we don't seek 'perfection'.
Although they are perennials, in our longitude the tubers should be lifted and stored during winter. When first frost blackens the dahlia leaves it is a good moment to consider doing this.
They appreciate very much organic, good draining soils, require sparing watering and take badly to wet feet ~ the tuber will rot. However, when natural regular precipitation is not occurring you should water them additionally. As other Asteraceae, dahlias appreciate a (half) sunny spot and do well in a herbaceous garden. They are vivacious bloomers, gifting their caretaker with blooms from approximately June – until first frost.
As dahlias are not good with frost, lifting the tubers is recommended. Unless you like to experiment and maybe prefer to have a new variety to try out each year. The same needs consideration when planting them. Start indoors about a month before planting outdoors ~ in good light conditions, if you want early blooms. Or plant directly outdoors when the ground has warmed up and there is no chance of frost anymore. A good rule of thumb is to plant dahlias as you would plant tomatoes.
In The Netherlands the dahlia has a rich past from being represented in many paintings, botanical drawings and in bloemencorso (giant wheeled flower sculptures) during the Flower Parade of the bollenstreek (flower bulb region between roughly Leiden & Haarlem).
The growing popularity of the tubers is unstoppable and The Netherlands is one of the biggest exporters worldwide. However, there is only one grower carrying the On the way to PlanetProof label so far. And that is Fam Flower Farm.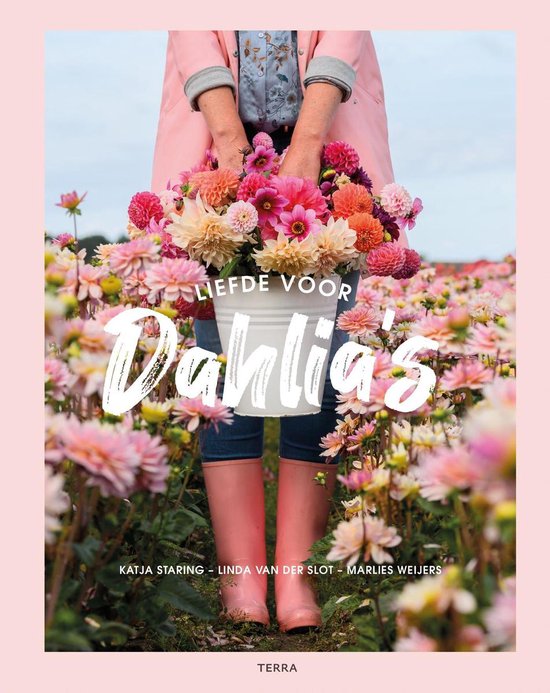 Their absolutely fabulous book filled with the most gorgeous and mouthwatering pictures of dahlias are divine food for the flora-loving-soul. We read the Dutch version and we loved every page of it.
And if you thought wow, that's a lot, then let us tell you: there is more! For example, since 2017 the Holland Dahlia Event has been brought to life and even though 2020 had to be more digital than natural it still took place. Here is a spheric short movie Holland Dahlia Event has published on YouTube that leads us back to where we started: Keukenhof Castle gardens.
As all of you we hope that this year we can enjoy the dashing dahlias in person in all their fabulous glory. Should you have the space, give these perennials a lovely spot in your garden ~ they will reward you richly with their stunning colours, Fibonacci leaf structure and attract numerous pollinators to delight you for months.
Sources used:
Please consider only supporting sustainable plant growers and nurseries, when purchasing any seeds, tubers and bulbs (e.g. ones that carry the labels 'Biologisch' (organic) and/or 'On the way to PlanetProof'). Their businesses have a huge impact on soil and water quality. And we are in dire need of preservation and improvement of top soil and transitioning to sustainable practices, on the entire planet.